THE WAVE | Sleek. Curved. Temporary Structures.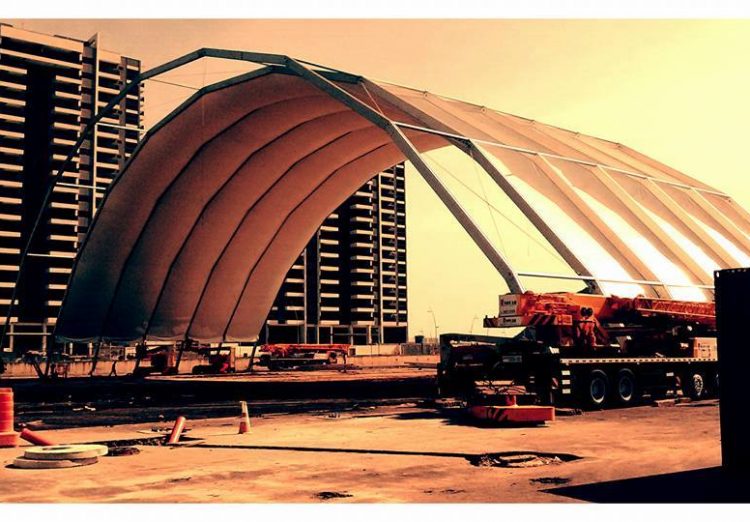 THE WAVE | Key Features & Benefits
Fast Manufacture and Delivery
Quality Structures available in any length (5m increments)
Available in widths of 40m-90m
Available in Blackout, Translucent or Clear Vinyl
Lease to Own Options Available
Custom Branding Options Available
Appealing Curved Architecture
Fully Compatible with a Wide Range of Structure Accessories
IRMARFER US | Wave Temporary Fabric Structure Tent Rental
Curved like an ocean wave, IRMARFER brings you a unique state-of-the-art temporary structure architecturally distinct from any other on the fabric structure rental market. Characterized by excellent acoustics, and its curved shape, the Wave is perfect as an outdoor venue for music festivals, concerts, large sporting events and pretty much anything else you can think of related to events of great magnitude.
Modular construction with flexible dimensions for your convenience.